Philanthropic Engineering was founded on the belief that students can solve some of the world's biggest problems.
We are a professional learning community of teachers and students who believe that together, we can make our world better by tackling some of the world's biggest problems.  In this case, the problem is LIGHT!
Our latest project is in response to a challenge from UNESCO to celebrate 2015 as the YEAR OF LIGHT!
Our project? We will partner with teachers, students, schools, communities, service organizations, businesses across the globe to work to DESIGN, PRODUCE AND DISTRIBUTE lights to individuals and families in the world without safe, available light after dark.
Programs Promoting and Celebrating Innovative Education

SHAD: SHAD is a registered Canadian charity that empowers exceptional high school students – at a pivotal point in their education – to recognize their own capabilities and envision their extraordinary potential as tomorrow's leaders and change makers. Each year, SHAD provides the opportunity for 600+ students from across Canada and internationally to attend a month-long summer program, in-residence at one of our Canadian host universities, focused on STEM (science, technology, engineering & math). There are currently more than 14,800 SHAD alumni including 27 Rhodes Scholars, Top 40 Under 40 & Top 20 Under 20 award recipients, and many other accomplished professionals, all sharing the transformational SHAD experience and able to leverage their SHAD network for life. Founded in 1980, SHAD is based in Waterloo, Ontario, Canada.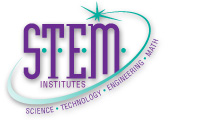 STEM Institutes: STEM Institutes is dedicated to encouraging middle level students to explore science, technology, engineering and math through the creation of engaging learning experiences in classes, extra-curricular activities, projects and the Summer Institute. STEM offers a unique learning opportunity for students. Middle level students are natural scientists! They love to explore, invent, build, investigate, figure things out and generally to be actively engaged in their learning. STEM learning involves them in real but scaled down versions of the same problems that scientists on the cutting edge of scientific inquiry are working on. Students are challenged to come up with solutions to problems like water quality in Fort Collins waterways, the challenges of urban animal populations, and how to implement high efficiency transportation. They want to make the world around them a better place.