Engineering Brightness was founded on the belief that students can solve some of the world's biggest problems.
Engineering Brightness is a teacher created concept that harness the potential of youth to impact authentic global problems.  1.3 billion people worldwide suffer from light poverty.  Engineering Brightness was created after Tracey Winey and her students had partnered with orphanages in Uganda and in the Philippines to provide biomass stoves.  At the same time, John Howe and Ian Fogarty had brainstormed ways to fight light poverty.  Tracey, John and Ian joined forces and Engineering Brightness was born in 2014!
Multi aged students worldwide work with and industry leaders and community members to design a safe, hand held, 3D printed, sustainable lantern.  Mechanical and electrical engineering skills are not only learned, but applied, and refined using the design thinking model.  Global collaboration is established through various means: Skype, in country visits, guest speakers, email and hand-written letters.
Currently, Engineering Brightness is in nine different countries.  Over one hundred lanterns have been made and distributed.  Feedback has been recorded and shared on the lanterns.  Every person involved in Engineering Brightness has learned how to be an engineer, philanthropist, and positive local and global citizen.
Engineering Brightness is merging engineering with compassion to impact authentic, real world problems today!
Programs Promoting and Celebrating Innovative Education

SHAD: SHAD is a registered Canadian charity that empowers exceptional high school students – at a pivotal point in their education – to recognize their own capabilities and envision their extraordinary potential as tomorrow's leaders and change makers. Each year, SHAD provides the opportunity for 600+ students from across Canada and internationally to attend a month-long summer program, in-residence at one of our Canadian host universities, focused on STEM (science, technology, engineering & math). There are currently more than 14,800 SHAD alumni including 27 Rhodes Scholars, Top 40 Under 40 & Top 20 Under 20 award recipients, and many other accomplished professionals, all sharing the transformational SHAD experience and able to leverage their SHAD network for life. Founded in 1980, SHAD is based in Waterloo, Ontario, Canada.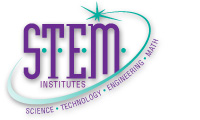 STEM Institutes: STEM Institutes is dedicated to encouraging middle level students to explore science, technology, engineering and math through the creation of engaging learning experiences in classes, extra-curricular activities, projects and the Summer Institute. STEM offers a unique learning opportunity for students. Middle level students are natural scientists! They love to explore, invent, build, investigate, figure things out and generally to be actively engaged in their learning. STEM learning involves them in real but scaled down versions of the same problems that scientists on the cutting edge of scientific inquiry are working on. Students are challenged to come up with solutions to problems like water quality in Fort Collins waterways, the challenges of urban animal populations, and how to implement high efficiency transportation. They want to make the world around them a better place.