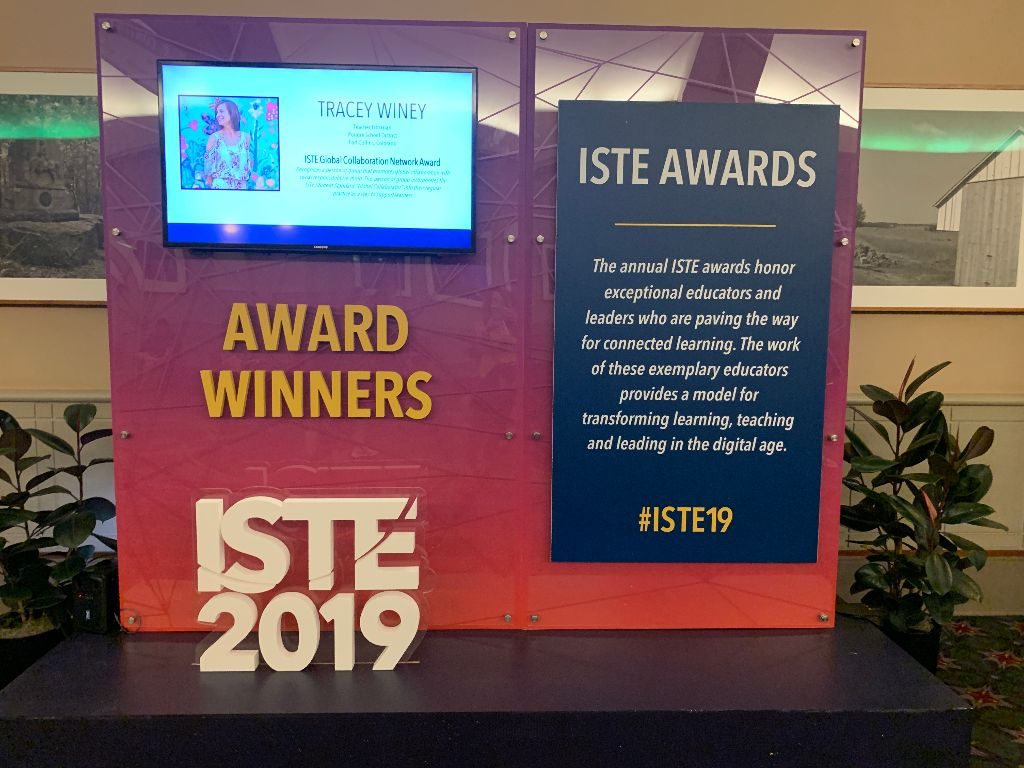 Engineering Brightness was celebrated at ISTE this year.
ISTE awards honor exceptional educators and leaders who are paving the way for connected learning. The work of these exemplary educators provides a model for transforming learning, teaching and leading in the digital age. Congratulations! Well deserved.
---
Engineering Brightness | HundrED Sustainability Spotlight
---
JRNEY Blog Post 4-2-18
This month, the JRNEY blog focuses on the importance of partnerships, and the first story is a great one. I had the opportunity to talk to Tracey Winey a few weeks ago, and I was so impressed with her commitment to equity for everyone involved in Engineering Brightness. She believes strongly that everyone deserves a voice at the table and that problems are solved when we all work together. So here's the story of how Engineering Brightness began and the impact its participants are having all over the world.
---
Port Coquitlam School Connects for Learning
Diane Strandberg/Tri City News
Students make prototypes of LED lamps to be further refined by Dominican Republic students and then distributed to families who need them. Read full story.
---
Ignite Tomorrow Today: Engineering Brightness
OtterCares and OtterBox are on a mission to inspire young entrepreneurs and philanthropists. Engineering Brightness is one of many programs we support that inspires kids to change the world. Join us in teaching tomorrow's entrepreneurs, philanthropists, makers, doers and givers — today! #IgniteTomorrowToday
Allen Distinguished Educator - Tracey Winey
Engineering Brightness Featured at WE DAY Calgary
Tracey, Ian, Gareth and John share Engineering Brightness with 17000!
Allen Distinguished Educators - Tracey Winey and Dawn Dupriest
Preston Middle School in the news
Riverview High School in the news
The OML project aims to teach circuits and 3D printing as well was teach philanthropy. Can we learn for purpose? Can students solve real problems for real people? Go to www.philanthropic-engineering.com
Engineering Brightness at Preston Middle School
---